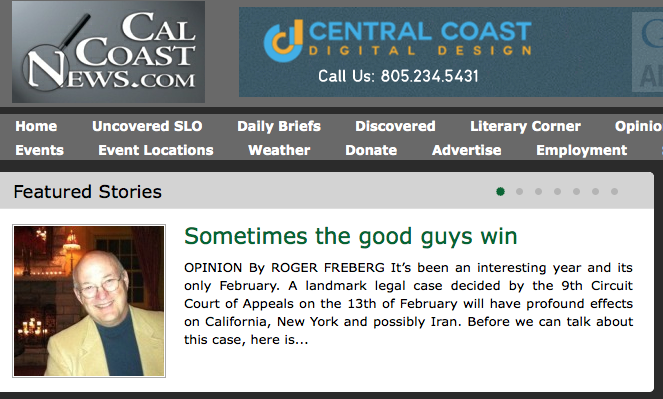 CLICK on the picture  to read about the VICTORY in California regarding CCW's
One never knows how things will shake out, but this seemed like a major step forward in California for the average law abiding citizen. Here's how the Sheriff in San Diego released the news: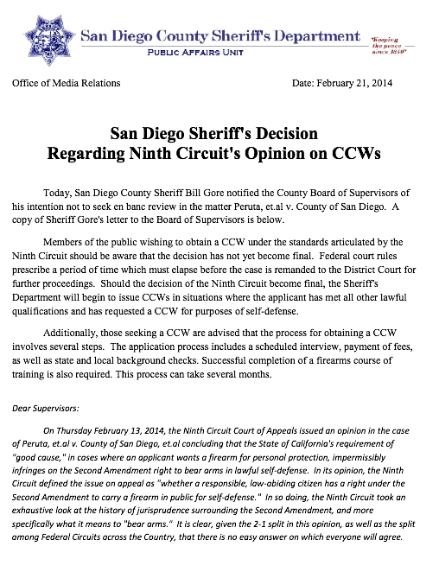 The Sheriff in Orange county California stated that she was going to abide by the decision immediately.
To the east in Connecticut, a little civil disobedience is taking place much to the outcry of some of the areas most liberal newspapers calling for the arrest and imprisonment of those who refuse to turn in their guns to a government that fails to respect the 2nd amendment.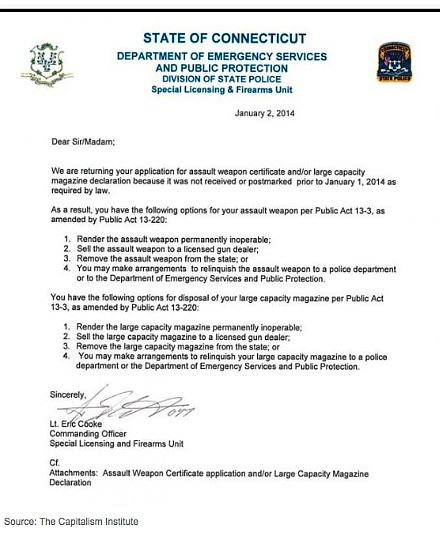 Connecticut may have bite off more than they can chew with 300,000 gun owners and about 6,000 law enforcement . The smart thing would be for the police in Connecticut to drop the enforcement of such a poorly considered law… but then, I have never seen good judgement in anything political in the east… I am still shaking my head in wonder at the banning of 64 ounce sodas in NYC.