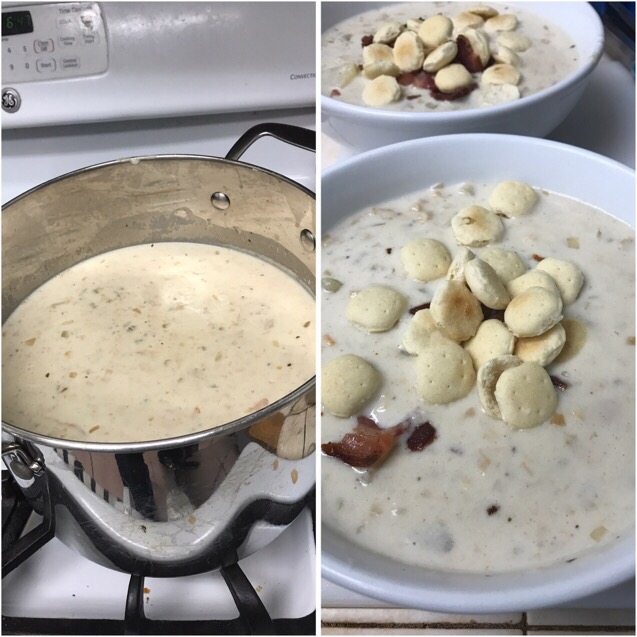 So few truly great clam chowders. Why is that?
Cost per portion, number of ingredients and time of production are the concerns I hear most often. But, what if you want something really great? There is an answer.
First, most chowders contain a clam or two, but be generous if you want it to be wonderful!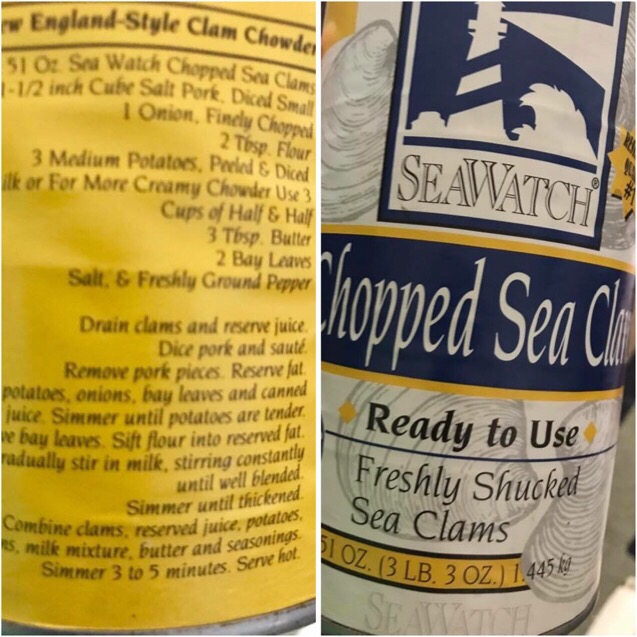 Most clam chowder recipes are a variation on a theme. I add leeks and chalets to my sweet onion as well as celery, red potatoes are a must.
1 lb thick cut Bacon (Farmer Johns)
1 large sweet onion, 2 leaks and 2 chalets
3 table spoons crushed garlic
6 peeled and cubed red potatoes
6 tablespoons fried chicken consommé
All the clam juice from the can (2 cups or so)
Spices: 1/2 tablespoon each: garlic powder, salt, Black pepper
1/2 teaspoon white pepper
1/2 teaspoon thyme
Process:
Pan fry bacon, remove bacon and set aside, retain bacon juice and fat
Add all chopped and diced onions, Cook onions until clear, then add diced celery and garlic
Microwave potatoes until they are beginning to get soft… 6 minutes
Stir potatoes in along with clam juice, dry consommé, and seasonings.
Bring to a boil the reduce and simmer for 15-20 minutes
( in a separate bowl, blend 1 cup flour and two cups half and half)
Add flour/ half and half blended mixture to main ingredients and bring to a boil for a couple minutes, reduce to simmer
Add 2 cups half and half and clams , stir in… just before boiling.
Serve, Topped with bacon and oyster crackers
I hope you like my variation… this is definitely an indulgence and a celebration . not for calorie counting.
Roger