Making Banana Nut Bread is one of the simplest recipes in the world for a child who wants to learn how to cook. After all, everything can be done in one bowl! Once your young chef has masters the many complexities of 'cookies', they will naturally want to move on to bigger challenges and this is a great one to start out.
As a young boy, it was my job to shell the nuts and mash the bananas and then do the final mixing. All I didn't do was put it in the oven and take the credit! 😉 There are many good recipes, but here is ours with our favorite nut combination:
Mix dry ingredients:
2.5 cups bread flour
1 tsp salt
3 teaspoons baking powder
1 teaspoon baking soda
your favorite spices ( I use 1 1/2 teaspoons of my 'Pumpkin Spice" blend: Cinnamon, Nutmeg, Ginger, Mace, Cardamon, Cloves, Allspice)
Mix in:
1 1/2 cups finely mashed ripe bananas
3 eggs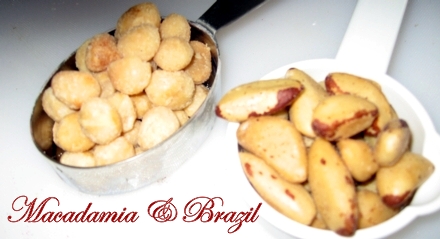 Fold in:
1/2 cup sliced Macadamia Nuts
1/2 cup sliced Brazil Nuts
Bake: 350 degrees for 1 hour or so or until a toothpick can be inserted and removed cleanly
LAST STEP:
Now a lot of folks like to put either a glaze, a frosting ( cream cheese) after baking or sugary nut topping prior to baking… but I like it just the way it is!
BTW: Having the right mixer makes all the difference!

Oh, Here's the final picture before being eaten!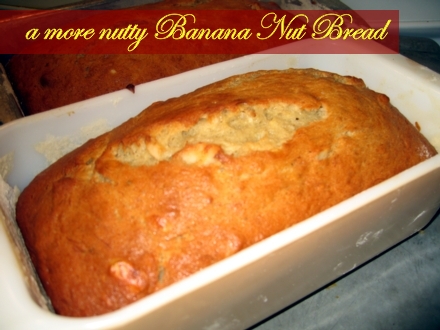 Make some for yourself or for someone you love … you both deserve it!
Roger