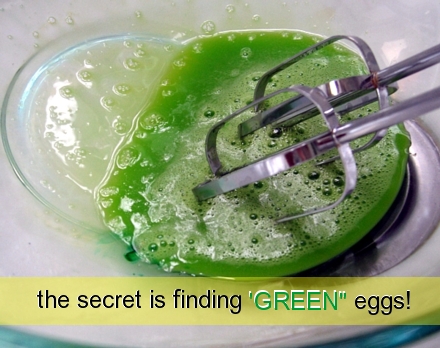 The truth is that I have always loved Key Lime pie. As a young boy in South Florida it was my favorite dessert. However, I do understand that it was originally developed in an age before refrigeration and air conditioning was commonplace. To prevent spoilage, the original key lime pies were made with sweetened condensed milk and key limes. The natural 'souring' process of the lime juice and condensed milk allowed the filling to solidify. This tradition continues to this day. The original pies were yellow in color and not green. The green color was added probably to distinguish key lime pies from lemon pies in the eye of the consuming public. The crust is varied: Graham Cracker, Oreo and or a nice flaky crust. The topping has been either whipped cream or meringue and both are nice.
So how would one build a better key lime pie? Oh, I would add heavy cream instead of condensed milk (which is 40% sugar) and prepare the pie more like my lemon pie. There was more to it than that… but it turned out wonderfully!
Ingredients for the filling:
1  teaspoon salt
1 3/4 cups sugar
1 1/4 cups cream
5/8 cup key lime juice or lime juice
2 teaspoons finely ground key lime zest or lime zest
1/2 cup corn starch
1 teaspoon vanilla
5 egg yolks ( save the egg whites for the meringue)
4 tablespoons butter
Preparation:
1) mix your sugar, sea salt and cornstarch together
2) wisk in lime juice
3) add egg yolks and mix thoroughly
4) stir over medium flame until mixture begins to form a shape
5) after it becomes custard like, take off the flame and add butter, vanilla and lime zest
6) pour in prepared pie pan
7) cover with foil and cool
8) add meringue ( see Meringue recipe)
9) Bake at 350 degrees for 20 minutes, checking often
Here's how to make the MERINGUE:
a) In a small pan, combine 2 tablespoons cornstarch, 1/3 cup water and 1 tablespoon sugar. The mixture will thicken after several minutes on the stove stirring constantly. Once thick, emove and allow to cool slightly.
b) Beat your 4 egg whites until frothy, add 1/2 teaspoon vanilla, 1/4 teaspoon cream of tartar and 1/2 cup of sugar… beat until puffy. Add the cornstarch mixture with a blender at high speed until you can make peaks with the meringue.
Bake: 350 degrees for around 20 minutes… check often
Although this key lime pie is a bit different from what you are used to, I am sure it will bring a smile.

Roger Freberg
PS. if you can't find the rare  'Cal Poly Chicken' for your naturally green eggs… place one drop of green food coloring into your egg yolks